The WooCommerce PDF Invoices & Packing Slips Professional extension allows you to send a notification email to user specified addresses, and attach the PDF invoice, packing slip, proforma invoice or credit note to this email. This document describes how to set up this email.
Configuring the Order Notification #
The settings for the Order Notification email are located under the WooCommerce email settings: WooCommerce > Settings > Emails > Order Notification.
The settings look like this: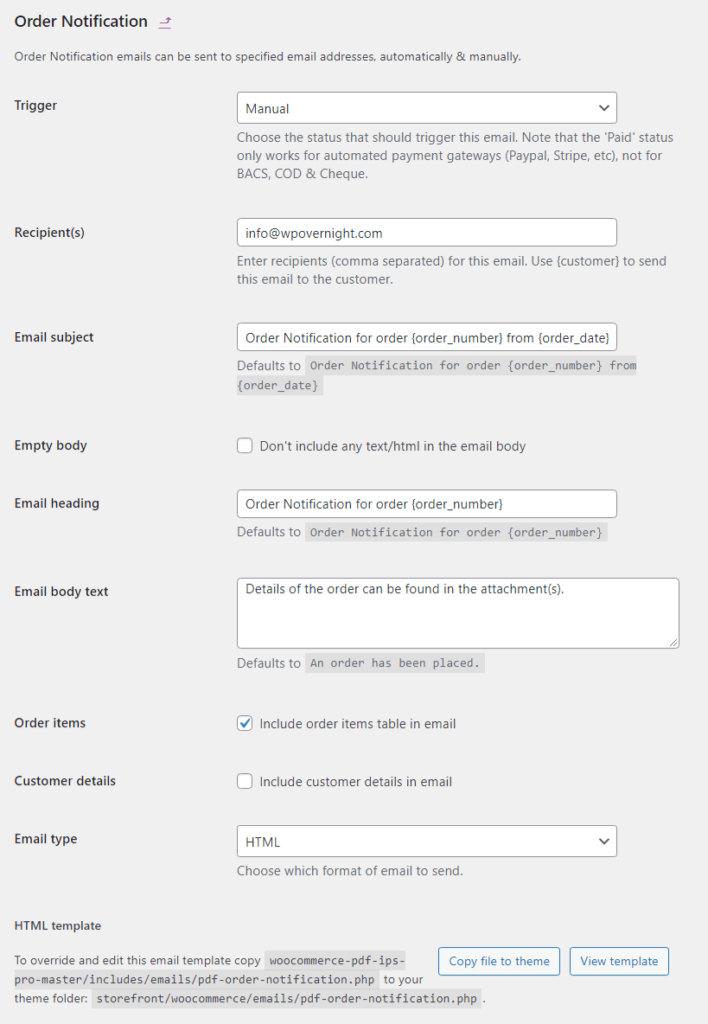 Here you can define at what status the email should be sent. If you set this to manual, you can send the email via the Order Actions on the order page (top right).
Attaching PDF documents to the email #
The attachments for this plugin are configured in the Documents tab of the PDF Invoice settings, along with all other PDF attachments, for example the invoice: